6-17-18
One of the biggest projects I have taken on to date. I have been wanting to do this for a while and I have been kicking myself for not doing it when I had the OEM roof rack off. It would have made this so much easier. I also picked one of the windiest days of the year which ended up causing me to scrub my hood with mineral spirits to get the spray off, but in all its done. It took me all day and about killed me because of the heat, but I knew with the heat the paint would stick so much better.
Before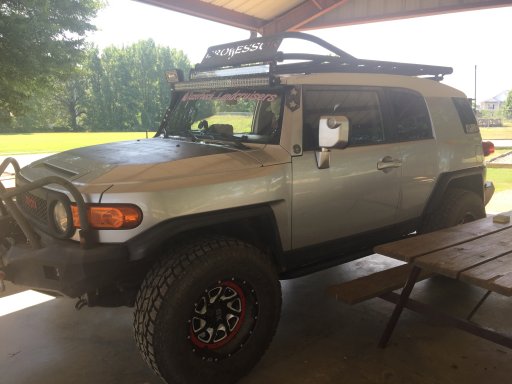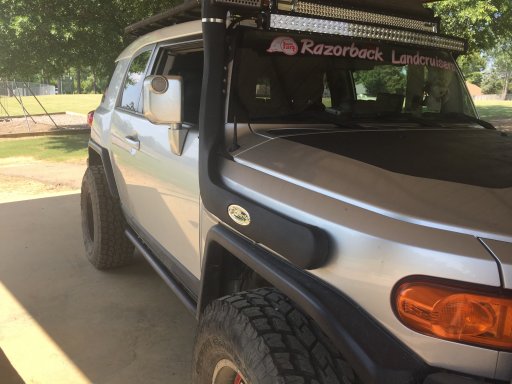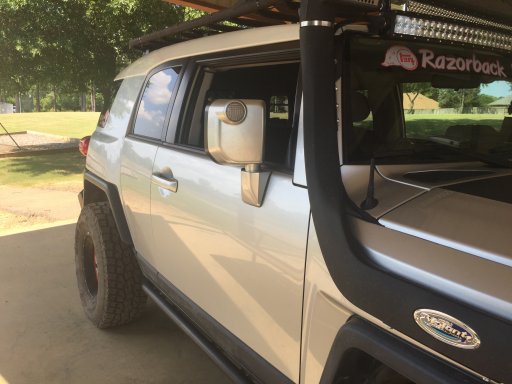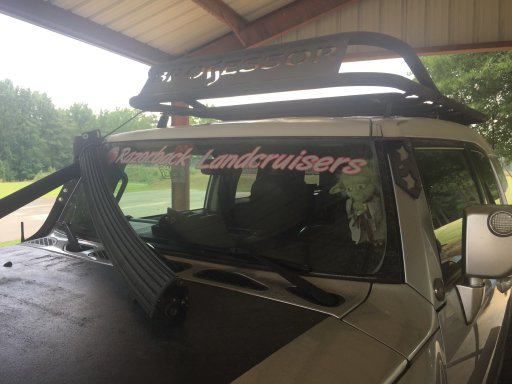 A little sanding with a sponge sander (love these. Makes it so easy) and then taping up of the whole car.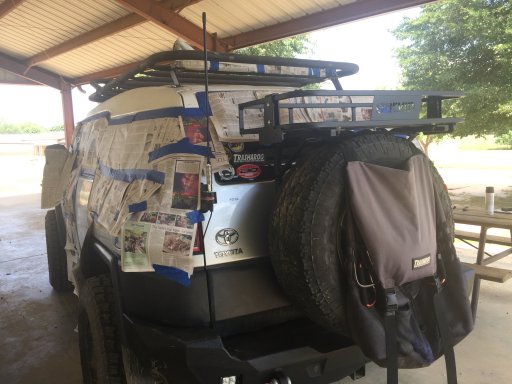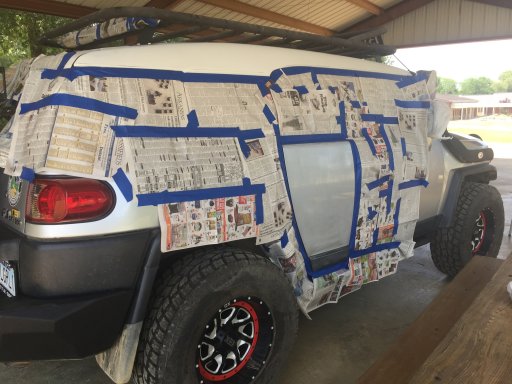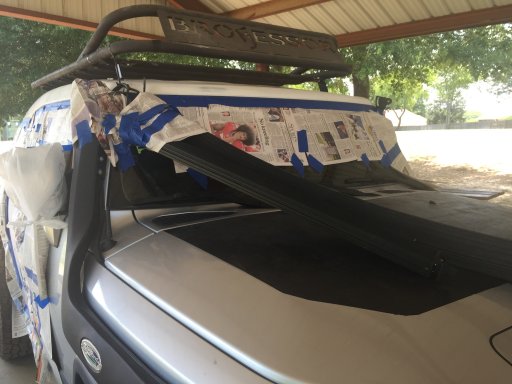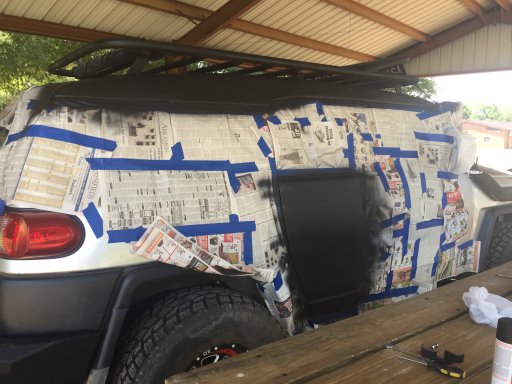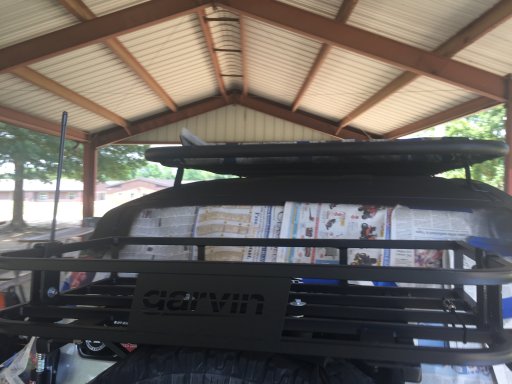 And the outcome. Dare to be different lol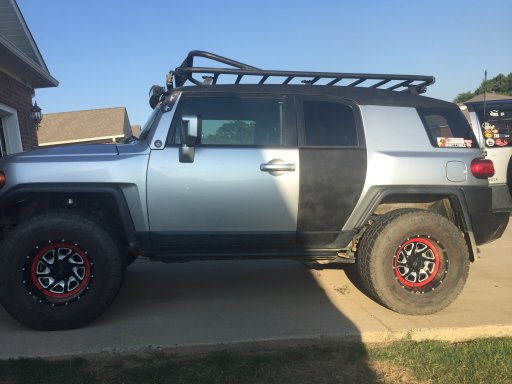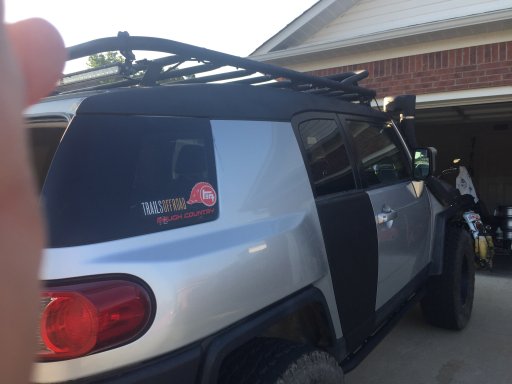 Love it. She is a happy Little Girl! haha
7-5-18
How my radios were mounted were not cutting it for me. So I pulled out all the stops, all of the RAM mounts and attachments…fabricated some brackets and whalla! I love it. The wife is a little crowded now on her side, but with the seat scooted up to help brace everything in, it is perfect and does not rattle at all.


The bottom radio is the HAM radio which is mounted (because it is so heavy) to a RAM mount which goes directly underneath it – permanent mount to the console. There are side brackets that connect it to the GMRS radio on top of it. Then I took a RAM mount and screwed it into the GMRS radio mount. On top where the RAM mount is for the tablet I took a RAM 3 ball and then came off of that to the GMRS radio on top. So both radios are mounted top and bottom and then to each other. Kind of complicated to explain and took me about 3 weeks to get in my head and about 9 hours to install but it works amazing for what I want.
Ordered these cool little whip antennas when Ebay was having a 20% off sale but didn't realize they were coming from Thailand so had to wait about 3 weeks for them. But they are nice and do a great job.


The brackets are also from Ebay. Ran the wires underneath and through the side of the door. Hid all the wires nice and neat and we are all set up.
7-5-18
Finally was able to get my solar charger in. It was a pretty good deal I thought on Ebay for the complete setup to keep my second battery charged up.
It came with the charging station, wires and solar panel. I installed the solar panel on the hood. Having to get some aftermarket windshield washer nozzles and move them to the cowl panels was a chore but not too bad. The original hoses reached. Just had to drill a couple holes to run the hoses. I may move them again. They are a little close to get much coverage on the windows. But anyways…I digress.
Double sided sticky tape and 4 self tapping screws outfitted with fender washers hold the panel in place. Fits perfectly and really blends in well with the blacked out hood.

Gonna have to paint those silver screws black. Thats gonna bug the heck out of me. lol
Ran the wires back under the hood and mounted the control box on top of the Volant cold air intake via double sided tape. Perfect spot.


Very easy setup to install. 2 wires from the solar panel into the box. 2 wires from the box to the 2nd battery and done. Has a 3rd place to integrate but did not utilize at this time. Also has a USB port that I probably won't ever use.
After sitting around most of the day the next day, the charger took the 2nd battery from 50% to around 80%. Works like a charm.
Comments