3-12-18
I was inspired by @Michael with Overland Bound who did a hood blackout on his Land Cruiser.
https://www.overlandbound.com/anti-glare-hood-blackout/
So I decided to do my own on the FJ. I have been teetering back and forth about doing this to the whole rig, so I figured why not do a trial run on the hood to see how hard it is and if I am capable of doing it or not. I went down the local Wal-Mart and picked up a couple cans of their Rustoleum brand bed liner, a sponge-sandpaper gadget, some painters tape and went to work.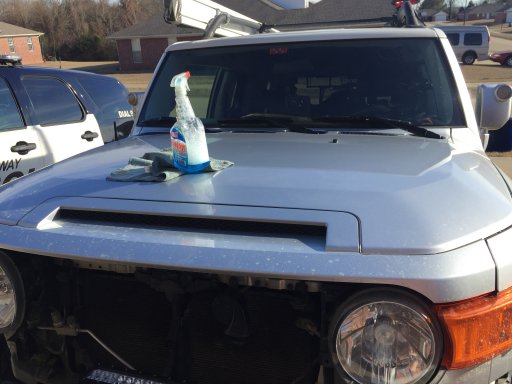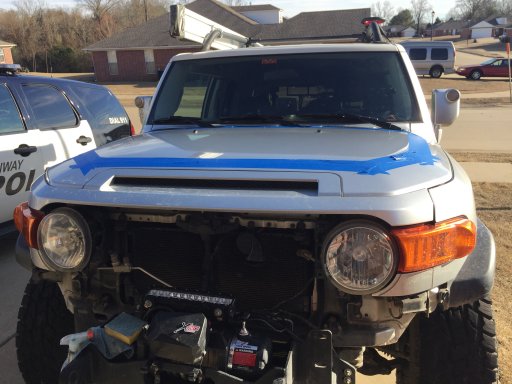 Note to self…if you're going to be doing some spray painting with other vehicles around (such as a city own police patrol car) you might not want to pick the windiest day of the year. But that wouldn't stop me. I had some large piece of cardboard which my Oztent had just been shipped in so I cut some out, wedged it between the front passenger door and the hood and went to town.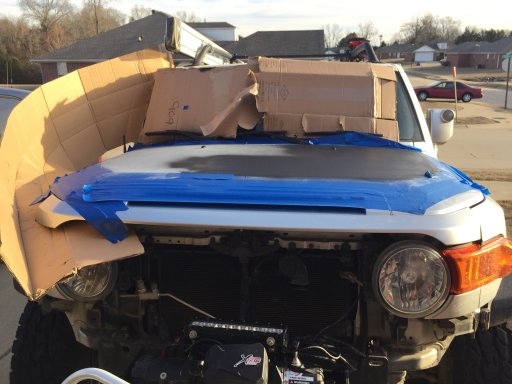 After a couple coats of the spray, I went back and picked up a quart of the bedliner and a small roller and rolled on a couple more coats to provide a little thicker coating. It took a few days to do this. I was surprised that the tape stayed on through several rainstorms, but it held and I was able to complete it finally yesterday while it was warm and sunny. Love how it turned out.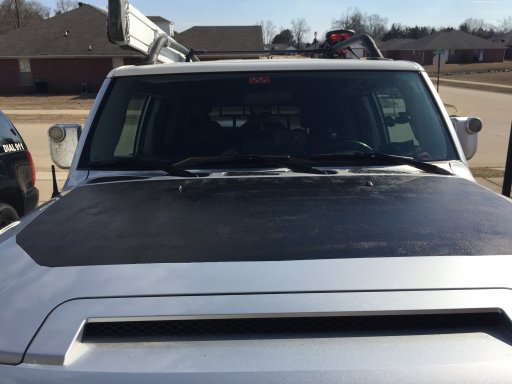 My wife even complemented my work. That's odd. lol
Comments